Pall-Ex Quick Quote
Looking for your pallets to be collected or delivered in UK or Europe?
Use our quick quote form to find out how much we can save you.
Pall-Ex
Pallex specialises in the efficient distribution of palletised freight consignments throughout the UK, Europe and beyond.
Pallex's leading hub-and-spoke model comprises a membership of more than 250 independent, top-class hauliers located throughout our expanding European network.
Around 100 Pall-Ex members collaborate throughout the UK; providing a broad range of environmentally-responsible, cost-effective services to a complete range of sectors.
Established in the UK in 1996, The Pallex Group's progression of palletised freight is unrivalled. Our ambition is to become the leading pan-European consignments palletised freight distribution network. The realisation of this vision will allow us to continue to revolutionise our sector, delivering consistency of service across Europe and throughout the rest of the world.
Our comprehensive international distribution solution, comprising of Connect Europe and Connect World, provides a seamless, integrated distribution service, which allows you to drive your business into the future with confidence in Pall-Ex's signature high standards.
Our core service offering for palletised freight deliveries includes:
Next day, economy and timed deliveries
Cost-effective rates for quarter, half and full UK and Euro pallet options
lncentivised, competitive rates fo r consignments of four pallets or more
Bespoke services, including pick-and-pack, storage, and order fulfilment
Dedicated customer service and account management
Transport management
Source-to-store logistics with our unique, flexible Retail Plus offering Waste management control with our Eco-Drive service
One-stop , fully -integrated European and international services
Sector-leading, integrated IT solutions
Real-time track-and-trace and live proof of delivery (POD)
Regular KPI reporting in accordance with your objectives and targets
International Deliveries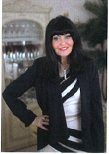 "Pall-Ex's strong and vibrant brand is synonymous with quality, reliable service and innovation.

Our sector – leading capability, knowledge and experience help us to provide customers with the very best service. "
Hilary Devey, founder and CEO of the Pall-Ex Group.
Corporate Social Responsibilities
The Pall-Ex Group is connected by shared values.
From our ethical engagement with our employees, customers and stakeholders, to our strong core of social and environmental integrity: Pall-Ex embraces its responsibilities, supporting local and national charities as well as community initiatives throughout the UK and Europe.
The operating model
The Pall-Ex network allows service users to distribute consignments, ranging from single pallets to part and full traile r-loads, throughout the world.
Pall-Ex members collect freight from local customers and deliver it to their national hub. There, freight is sorted and loaded on to the vehicle of the network member responsible for the destination postcode.
Collection and consolidation

Customers' freight is collected by local Pall-Ex members and consolidated at the members' individual depots, strategically located throughout the country.

Inbound line-haul to hub

Each member undertakes daily, inbound line-hauls , transporting consolidated freight to the Pall-Ex hub, closely observing a strategic processing schedule.

Cross-dock sortation at the Pall-Ex hub

At the Pall-Ex hub, all incoming freight is sorted. Outbound freight is then re-loaded for line-haul to the delivering member's depot. Delivering members depart from the hub by a pre-designated time.

Delivery to customer

The outbound member's vehicle returns from the hub, loaded with freight destined for local delivery. Freight is off-loaded and then delivered on time as required by the customer.